Currently, we are finishing up our powder making tasks and beginning to harvest Young Ginger. Both are currently available in our store. In the field our Black and Red turmeric crops are beginning to fill out nicely. We also have a few hundred feet of some Lehua Taro this season if any of you like to eat Poi or Laulau.
Posted below is a picture of my dear Mother posing proudly in her Marine uniform. Her incredible strength of character and immense love of life is what influenced me the most. Her courage was monumental as she fought to raise 4 children despite all those around her trying to stop her. It amazes me to this day how she managed to keep us together and eventually land us in Hawaii in the early Sixties. Coming to Hawaii was our salvation in many ways and she now resides peacefully at Punchbowl Cemetery.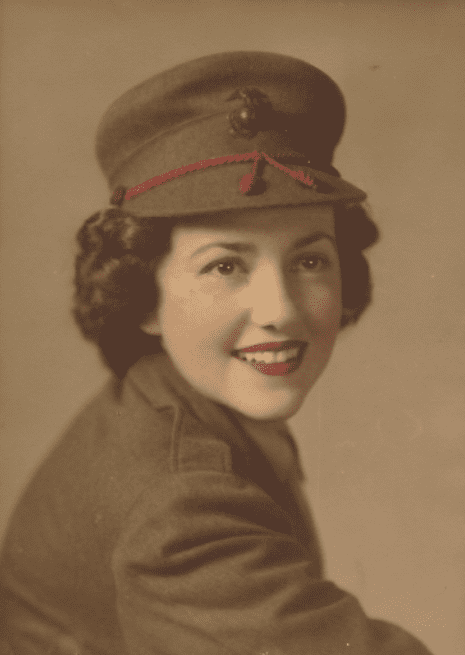 I am posting her on my new website as a remembrance to the person whose words enabled me to face the profound situations Life will throw at you from time to time. She never had the opportunity to see me become a world traveler, a farmer, or a father. 
I'm very sure she would approve of all my crops past present and future.  I started Farming on July1st, 1980 and rumor has it I shall retire on July 1st, 2020 which makes it a solid 40 years.
I have never really been good at ending, so many in my family have their doubts, including me. If I do The Pinner Ohana thanks all of you for your loyal patronage over the years and if you ever need something, just drop us a line and I will see what I can do.
Aloha, Dean